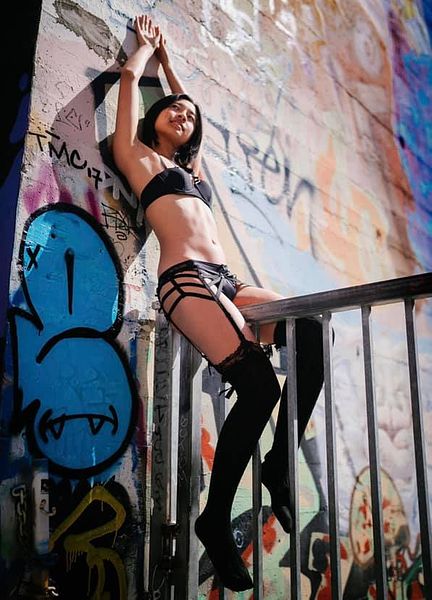 Why I make videos for FREE
To many sex workers it sounds crazy--but hear me out.
I first uploaded free videos on
Manyvids Tube
and AVN Stars [1]. I uploaded visuals for my
podcast
[2] and sex education videos.
I wanted to create a series where there would be free and paid versions of my Sex Ed material. The free videos would be me explaining stuff like fingering…except the paid version would feature both my lecture and me getting fingered.
Years ago, I would've told you I despise adult tube sites; but now they're more aligned with sex workers. 
Most online and many in-person sex workers use social media to promote themselves. Unfortunately, social media platforms are vehemently against sex workers EVEN THOUGH mainstream celebrities are allowed to share their nudes on instagram, youtube, etc. That's why so many sex workers are creating "free pages" or uploading free videos on tube sites.
I don't worry about tube sites removing my videos for "violating community guidelines" or "promoting solicitation".
The top 10 websites worldwide are mostly adult tube sites. In addition to there being reasonable restrictions and lots of internet traffic, I upload free videos to tube sites because it is FUN.
All of my comedy sketches are improvised. Most are one to two minutes long. I started making blooper reels for every video after I filmed a
Canadian snacks mukbang
.
My partners are extremely intelligent when it comes to physics and math. So naturally, we made videos about theorems with sexual sounding names–like
Tits group
[3] and
Hairy Ball Theorem
[4].
I sneak around
tiktok
and facebook's censorship by using code words like "the hub". I even learned how to say 'Find me on pornhub' in Spanish.
As a disabled, trilingual sex worker myself, I care a lot about making porn accessible.
The owner of the SW Rolodex recently announced they're stepping away from adult business. When they still did online sex work, they weren't hesitant to show their goofy side.
I'm following in her footsteps. I'm trying to make trailblazers like her proud. And I'm gonna have fun all throughout my sex work career. Hopefully, I can positively influence as many people as possible.
Being sexy can be funny, and being funny can be sexy.
Stay humorous everybody.
[1]  Manyvids no longer has a tube site and AVN has demonetized their website. To watch my MV Tube videos, click on 'Sort vids' and 'Free'
[2] I host the world's first podcast on Professional Cuddling
[3] Tits group is this specific, finite group of numbers: 211 · 33 · 52 · 13 = 17,971,200
[4] Hairy Ball Theorem has nothing to do with testicles and is referred to as Hedgehog Theorem in Europe. It's part of abstract algebra. 
[5] Most of my patreon is free to view, including my transcripts