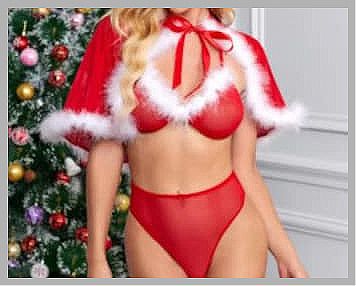 Meeting My Match - Part 2
By CelticLover
All the way home after work that Friday night I remained in shock finding out Sophia knew all the time I was ordering panties and stockings from her at SP. She actually made the meet up possible by leaving her page open for me to find on her computer. I thought I was the clever one. "Well, Jerry ol' Boy...You just met your match," I said shaking my head. I would later find we had a few more things in common. I wanted to fuck her so bad now. I would have made a valiant effort tonight but for the fact she had to be at her sister's early tomorrow on account they were leaving town early in the morning for some weekend Christmas shopping. Hard to believe we were that close. "Message me love," she said as we left the office. "I will Sophia." I replied as I escorted her to her car. Sophia kissed me on my cheek, rolling up her window smiling as she backed out and drove off. I could still smell her perfume as I started the ignition in my truck.
Entering my place I made a mad dash for the bedroom with the envelope full of my new goodies. Sheer pink Albert's stockings and the ever delicious pastel pink Vanity Fair panties. As well as a pink pussy pop. My mind was racing as I undressed, hopped into bed all the while ripping open the envelope to remove my hidden treasures. I carefully removed each from it's baggie, reading the lovely card she had enclosed. "To my favorite man, enjoy me and a pop from my wet pussy!" and sealed with a pink lipstick kiss. I put the imprint to my own lips. I took the silky stockings in my hands, unfurling them as I ran them across my face inhaling her fragrance from the soft delights.
My mind reliving the last couple of days that I watched her wearing them. I could picture her calves encased in the sheer 10 denier fabric. Her luscious thighs as I spied her stocking tops when she scooted from station to station. Those sexy, shapely legs had held me enthralled, captivated. I could picture her garter belt and clips holding up her nylons as she bent over the light table going over customer's proofs. My cock was now throbbing, aching for release. My load now quickly rising in my loins. My thoughts turned, as I now stroked my hard cock...to her sexy high heels as she would allow one to dangle off her gorgeous foot. Sitting just in front of me I had ample time to enjoy her magnificent form and figure. Sophia was feminine perfection.
Throughout the evening she would occasionally allow her shoes to drop, as she worked away on her keyboard. Then she would walk around on the gleaming tile floor in her stocking feet. Oh, those shadowfoot hose! Cuban heels! So delightful. I was getting near my climax when I took out the pop and began tasting my girl on it. "Mmm!" I moaned. I loved her feet. I could see her red toe nails as she moved about in stocking foot. I sucked on the lolly as I imagined licking her wet pussy. I brought my now trembling hand with her panty in it to my nose breathing in her pussy's essence. "Ohh!" "Sophia!" I cried removing the pop and placing it on the night stand. I loved her scent! I craved it! I inhaled deeply as I sniffed along her gusset. Two days of glorious Sophia wear! 
I took in her feminine musk as I furiously stroked away. My mind reeling, excited as I took it all in. I licked and tasted her eagerly. My tongue tasted her goodness inside and along the length of her well scented gusset as my now throbbing tool exploded in ecstasy at that very moment. I think I saw some come hit the ceiling fan above the bed as my load shot out forcefully. "Dammmmn!" I shouted. "Girrrrl!" I cried. That was intense I thought as I reclined back. As I lay recovering, I thought how much I wanted her. Maybe next week in my office alone I could get my chance.
Mistletoe...Yes, I'll lay the trap, I thought smiling. Putting her things carefully away I pulled my laptop onto myself and logged into SP. Five stars for a hundred, no a thousand star girl. After reviewing I clicked on a pair of contrast color nude backseam stockings and another VF panty, three day wear. I loved lingerie. On a woman, that is. A beautiful woman. I found out Sophia loved lingerie and hosiery just as much as I did. A good match, I thought. Kind of hearkens back to another era. Today, you could find many types of gals. Some were rather odd by my old-fashioned standards. I like a feminine looking lady. Lovely hair. Nice lingerie, not the cotton bullshit of today. Sheer, silky, sexy. No mannish looking stuff. 
Hey, to each his own. Live and let live. I want a girl with a short skirt and a loooong...jacket. Sharp as a tack, picking up slack or something like that...I loved seeing a woman in lipstick and make-up. It was just my thing. I liked my thing. Sophia liked it too. She dolled up every day at work and teased me unmercifully. Here we were, both on SP. Would never have guessed. She was an exhibitionist...and I was a voyeur. I met my match.
Monday morning rolled around and as fate would have it I had to spend most of my time upstairs in meetings with upper management. Talk over the last few months was of layoff's on day shift and cutting bonuses out all together. That was a given as the economy was in a free fall. In years past, turkey baskets would be handed out and elaborate parties were thrown on the holidays. I was happy to see a decision finally made on providing some food catering towards a Christmas in house party. My girls, I told them would like to decorate if they could. "Tis the season Jerry!" Mark said . "Have at it man" John the VP chimed in. "Your doing a good job down there with the crew Jerry, keep it up and we'll all get through these tough times" said ol' man Dawson, the owner and CEO. 
We were summarily dismissed and I returned to the Pre-Press department. I tried to spin the news as best I could to my girls and they seemed to take it in stride. Jan helped a bit assuring the others she had seen tough times before. We had both remembered weathering the housing crisis in 2007, both working for companies tied to selling real estate. Things did recover after 2016, but now it was seemingly worse. A government that for decades was used to unbridled, irresponsible spending would have us all now paying a steep price. I hated Democrats...I hated Republicans...They all were self ingratiating sum-bitches if you asked me. Couldn't compromise with each other so here we are.
 "Hey boss!" says Lisa looking up at me trying to get my attention. "Sorry, I was lost in thought." I said. "You like the colorful lights" she beams pointing over the work stations. "I strung them up this morning, hope you don't mind." she adds giddily. "I love it!" I exclaim trying to get myself into the holiday spirit. "I'm baking cookies at home this week and will bring some in." says Susan. "Sophia is going to bring in a tree we can decorate." she adds. "Well, sounds like we have a Christmas here at Dawson Litho to celebrate after all! I exclaimed cheerfully. Everyone seemed buoyant and happy.
I spent some time with the press crew and they took the news of no bonuses a bit harder. Hey, I could relate. Many a year I was able to cobble enough money to by toys or later more importantly clothes for my kids with bonus money. These men were dads too. After leaving the Pressroom I determined to do what I could to rectify the situation as best I could. Everyone had gone home now but Sophia and myself. Entering the Dept. I saw her standing over the light table wearing my red & nude contrast color stockings in burgundy heels. "Love those sexy legs baby" I said as she turned to me. "Jerry er Boss" she answers smiling. "Haven't seen you all day!"she pouts. "I know, took management all afternoon to decide not to have a party or bonuses."
 "In the end the said they would cater a small one for the employees." I add. "I'm really wanting to do something for the boys in the Pressroom." I mention. "They won't?"she asks. "No Sophia, if they do they would have to do for everyone." So nothing." I lament. "I'm gonna look around town and see if I can pick up a ham or turkey for them and put together a box of holiday food for them." I note. "That is awful nice of you Jerry" she says. Hey, I know how they feel Sophia." "Been there, done that! I said. "What are we having for dinner tonight baby?" I ask. "Wanna split a large calzone?" she answers. Sounds great to me, I'm starving." I add. "Me too, I'll call it in." her reply. 
We went over the Martin account waiting for our food. She caught me up on the accounts who were sending files and those looking for and approving proofs. "Dinner was good!" I said downing my can of Lipton's iced tea. Before leaving for the evening, Sophia came into my office and began setting up a ceramic tree beside my screen as I finished up on my daily entrees, and then hung a spruce wreath on the outside of my office door. "Girrrl!" "What's up?" I say marveling at the decorations. "A woman's touch to your plain office!" she chuckles. "I like" "It's starting to feel a lot like Christmas!" I reply smiling. Sophia then took out a tack and hung some mistletoe over the door where she was standing, smiling broadly. Work was now officially over. "I'll be damned!" I said as I walked over to her. "Come again?" she asked quizzically. "I met my match!" I mumbled as I kissed her passionately.
Sophia came in and sat on my grey settee as we started to really talk for the first time since we discovered each other on SP. I told her my story and she opened up about herself as I shut down my computer for the night. "I never knew much about women's worn panties until finding that you could purchase them online. I always liked and enjoyed my wife's until I lost her. Lingerie, stockings were always a favorite fetish for me." I said leaving my chair and coming around my desk. Sophia sat with her legs crossed skirt riding up enough for me to see her stocking tops. "Well, I like showing myself off to someone who appreciates my body like you do!" she says as her eyes could clearly see my bulge forming. 
I close the door and move to the settee. Sophia lifts a leg and teases her outstretched calf..."Do you like my legs Jerry?" she says rather directly, offering my eyes a view up her short skirt. Her pretty pump dangles off her toes and then drops to the floor. "I'm wearing your VF's dear." "My pussy is waiting for you." "I've been thinking about you all day and have been moist for hours!" she purrs. I drop to my knees and take her foot in my hands and kiss her arches and toes hungrily thru the thin nylon. I picked up her burgundy pump and inhaled her scent deeply. I could smell her sweat and leather fill my nostrils as my excitement grew. "They are new Jerry!" she adds. "You like my pretty toes?" she coos. "I love them baby!" I love all of you woman!" I cry as I suck each digit. I then move upward to slide a stocking off, unhooking it and unfurling the thin nylon. 
I began at her feet sucking and licking her soft skin, tasting her perfection. "Suck my toes lover!" she cried as I hungrily obliged. I slowly, methodically worked my way up her lovely legs devouring her thighs, turning my head to kiss and taste each one. I then take her by the ankles and drag her to the carpeted office floor to where I was. Sophia landed on top of me and our mouths met full on. We kissed passionately as I sucked on her tongue and she eagerly reciprocated in kind. My hands were full of her soft, silky nylon panty clad ass cheeks as I pulled her further into me. "Oh baby!" my muffled cry. After roaming my hands all over Sophia's perfect figure, as we hardly broke for air, I managed to get her skirt off, pulling down the rear zipper.
She had loosened my belt and after some deft maneuvering we were both without most of our clothes. "One item remained on her...The VF panties...On me, my socks...I laid her back as I kissed her soft lips making my way to her lovely breasts. My mouth sucked softly on each one in turn, as her nipples hardened and I then moved back to her mouth. My fingers ran over the silky nylon panties between her labia as she sighed heavily. "Ohh!" "Jerry!" "Lick me lover!" she cried. My pussy wants to come! she moaned as our tongues swirled together in absolute pleasure. 
 I slid down to her belly kissing, tasting my girl as I then took both of her ankles together, lifting her legs up with my left hand. My right hand then grasped the back of the panty and I pulled them up and off of her in one motion. I lowered her legs and positioned my head directly over her luscious mound. Sophia was already very wet. I love her beautiful landing strip trimmed so neatly. Her lovely lips were parted, inviting my tongue in for a treat. I began kissing, lightly along her outer lips, teasing, pecking lightly, then more directly. Sophia moaned as my tongue found her clit. Ohh! Right there! she sighed loudly. "Dammi piu piacere Jerry!" she cried. 
 My cock was now throbbing with excitement. Sophia was now encouraging me in Italian...That was like saying sick em' to a dog. I loved it! I had no clue what she was saying but it sounded sexy to me. I lapped, sucked and swirled my tongue to the rhythm of her body as she ground her pussy into my face. Her hands had my hair in her grip as she neared her climax. "Fai l'amore con me, il mio uomo sexy!"she let out as her torso shook beneath me in ecstasy. I kissed her thighs as she shook in absolute orgasmic abandon. Quickly I lifted myself and slid up to kiss her as I placed my hard cock to her lovely parted, open pussy lips. It took no effort to slip myself inside of her. Sophia was wet....No, she was soaking wet! I was so overly excited by this point all I could do was to fuck her straight away. No fancy stuff here boy, I thought. 
 Sophia wrapped her smooth legs around my waist pulling me into her wet, warm delights. I furiously pumped away with unbridled passion for my bella donna. "I'll nail her to the floor dammit!" I thought. Sophia felt so good inside. So inviting, slick, tight! "Ohhh Sophia!" I cried. My mind now taken over by the sensations she gave me. Her body was taking me to the very height of pleasure."Scopami Jerry!" "Scopami!" she cried passionately. "Ohhh!" "Fuck my pussy Jerry!" Sophia moaned as my load welled up to the point I could not hold back. I stopped on my down stroke as my cock erupted with intense contractions, depositing all of my seed into her waiting warmth. Her legs holding me deep inside of her. 

                                                                 Finale
Thursday had finally arrived and we would enjoy our company party. We all came in early so that all of the shifts could mingle together and we would then break for the holiday early. Mr. Dawson had let us all off with pay Christmas eve so we would enjoy a long weekend before returning. Sophia had helped me find some turkeys yesterday so we also picked up stuffing mix, potatoes, canned vegetables, cranberry sauce, pumpkin pie, dinner rolls and the girls all pitched in with their homemade cookies. We swore ourselves to secrecy and while the festivities were in full swing I snuck the boxes out to the boy's cars. 
I was proud of our little department. The girls all contributed to the decorations, each made several delicious cookies for the party and they all dressed up for the occasion. Sophia had on a red Santa jacket complete with cotton piping around the collar and hem, black knee high leather boots. She was one sexy Claus for sure. Lisa came in a green elf outfit, and brought the best homemade black walnut chocolate chip cookies ever. Jan and Susan both dressed like Santa's helpers complete with candy cane striped knitted hats and socks to match. The egg nogg was great as was the spiked punch. Everyone seemed to be enjoying themselves and I slipped into my office to make a few calls. I had my graphics supplier to call and thank for a nice bottle of Scotch he had left me yesterday. I was working with a client when he stopped by missing him. Also my ink man left a nice fruit basket and a dozen donuts the boys in back hungrily devoured.
As I hung up Sophia appeared in the doorway, mistletoe dangling above her head. "Well?"...she said a wicked smile across her pretty face. "Are you gonna oblige me?" she giggles. "Woman are you crazy?" "There are people out there!" "We have to be more discreet than this!" I said somewhat frantically. "Loosen up Jer...ah Boss!" she says giggling. The punch and egg nogg was spiked and I think Sophia has had more than her share already. Sophia then opened her Santa jacket and stood in my doorway flashing me a sheer red mesh bra and high cut panty to match. "Nothing but that under the jacket?" I said startled at her daring. "You ordered the set from my store on Tuesday remember?" she says. "I've worn it for two days now." "Thought you might like a preview." she laughs stepping inside closing and locking the door behind her. 
 I was both mortified, and at the same time aroused by this exciting woman. "Just a quickie for the Boss" she says playfully. "I'm so horny right now Jerry!" she lustily intones eyeing me intensely. Her fingers were now rubbing her pussy thru the sheer mesh, dipping inside her now moist cunt. "I just came in these for you while in the restroom." I have been thinking of you coming in me all day! I am wet right now for you! She offered her fingers to my mouth for a taste of her nectar. I took it hungrily as I unbuckled and let my trousers hit the floor. I could hear talking and laughter outside my office as I stepped forward to kiss Sophia passionately. "Fuck me right now!" " II mio corpo e tutto per te amore mio!" she urges me on. I pick her up and drape her over my leather chair. 
Taking my now hard cock in hand as I saddle up behind her. I slide the panties aside and hold her cheeks apart, spreading them wide. I enjoy the sight of her ass as I move in to sheath my sword into her scabbard. As I push into her warmth I hear her sigh deeply as I nearly bottom out . I begin moving in and out of her pussy slowly at first, then faster until we were both heating up from the fire we were creating. "Scopami piu forte!" she grunts. "Metti il tuo cazzo in profondita nella mia figa!" she cries as I pump into her with the fury of a wild stallion on his mare. "Ohhhh Jerry!" "I-I'm cominggggg!" she stifles her cries into her arm as my plateau nears rapidly. I am lost in the moment of our mutual passion. 
My mind is in the pleasure zone. I see her glorious hips sway as I hammer into her pussy furiously. I take in the view of her ass as I hold her hips in my hands tightly. I feel her heat on my shaft as I slam into her forcefully, purposefully. My apogee nears as I can feel her pussy now powerfully contracting on my shaft. I bite down on my own arm as I scream in frenzied pleasure as I release my full load of milky treasure into my bella donna! We both shuddered and shook uncontrollably as I emptied all I had into her pussy. After calming down a few moments later, I felt myself soften inside her. Slowly pulling out I saw the cream that I had deposited inside her starting to run down her leg. I took my shirt to help wipe her off as I helped her to get her jacket back on.
Peeking out the door I could see the lights off. Most, if not all had gone home. We looked at each other grinning nervously at our daring escapade. Sophia was so beautiful. Her personality effervescent. She was everything I had never had. "If we get caught Sophia..." I whisper. "You worry too much my Jerry!" she replies. "Everyone but us is gone" she assures. I eye her again. She doesn't flinch. I'm starting to trust her intuition. I stepped out of the office looking back only to see Sophia standing in the doorway. She said nothing but just looked up and then smiled and said, "I think you forgot something!" I knew for sure right then, I had met my match!