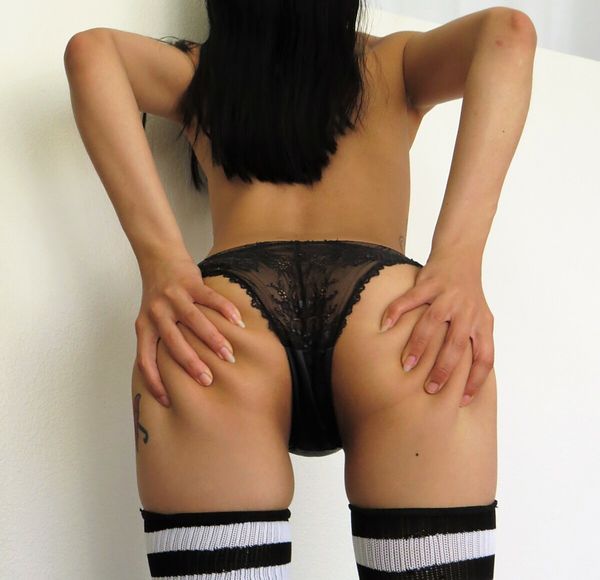 I wrote erotica about two cat owners
They mix up their cats and hijinks ensue

"Can I see you with your hair loose?" Felicity requested as she twiddled her thumbs. She felt embarrassed to interrupt Alex, especially since he looked so sexy redoing his ponytail. But Alexander's locks appeared too soft to not run her fingers through every curl.


"What's the magic word?" he cheekily asked, stroking his chin.

"Please let me see you with your hair down." She demanded. The sweet gentleman heeded her order. Felicity enjoyed giving commands. Instead of nervously laughing, a wicked grin spread across her face. Alexander's luscious hair cascaded down to his shoulders. She reached over to caress his beard. It somehow felt nicer than she imagined. There was a magical yearning in between her legs. She was eager for more.


"Is there anything else you'd like to see?" Alex asked, raising an eyebrow.


"Yes. Lay down on the sectional." Felicity instructed.

"Okay." Alexander did as he was told without resistance. Felicity wished he said yes ma'am. His eyes remained on Felicity the entire time she straddled his hips. The now flustered man felt his cock become engorged. If he could feel it, so could Felicity.


"Have you ever been turned on by a woman bossing you around?" she asked. 


- - - - - - - - - - - - - - - - - - - - - - - - - - - - - - - - - - - - - - - - - - - - - - -

Felicity's heart skipped a beat which synchronized with his dick ricocheting with momentum. The girthy nature of his circumcised dick was a sight to behold. To bemoan. To beride. To become on.


The ecstatic Felicity pulled the pant legs over his feet. Thank goodness he's huge she thought. And finally, Alex was presented with the best dilemma one could ponder: to remove her dress or panties first. Her fashion choices were how she expressed herself, but he could think of other fun ways for Felicity to express herself.


"Get on bottom." he said sternly.

"Why?" she teasingly asked.


"Because I'm gonna take off your underwear with my teeth." He explained. She was not going to wait for her paramour to repeat himself. Her body was as desirous of his mouth as of his hard cock. Alex shoved his head inside her dress. His hot breath tickled the sides of her thighs. He gave a hard smooch over her underwear before tugging it down past her hip bones.


Felicity didn't need to see that Alex was grinning. She just knew.


The suave man gently bit her lace panties. He slowly dragged it over her knees and feet. Her butthole quivered at the beautiful sight of her parties in his mouth. She thanked her lucky stars that Alex kept his glasses on for that erotic moment.


Alexander held her red knickers in his hand as if it were his most prized possession and gave it a deep whiff. His animalistic cry told Felicity everything she needed to know about his opinion on her natural aroma.


- - - - - - - - - - - - - - - - - - - - - - - - - - - - - - - - - - - - - - - - - - - - - - -
If you're interested in purchasing the black knickers I'm wearing, please reserve them on
scented pansy
!

If you want to commission me to write erotica (I start with 5 pages but I can write more), I'm accepting commissions!