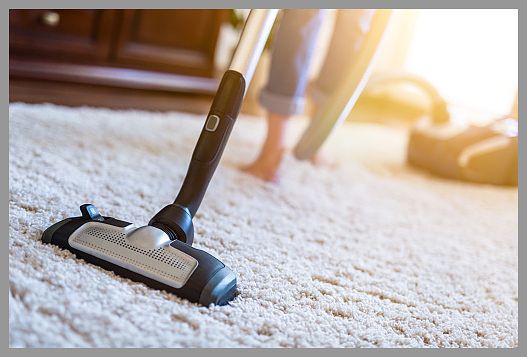 House Cleaning On The Bay
By CelticLover
  Not long after moving into my new condo off Knapp street in Sheepshead Bay, Brooklyn NY I had met a very sexy woman with whom I took quite a shine too. Now retired from the graphics industry rather early due to an unexpected fall from a scaffold. I decided to get a condo rather than have to keep up with the yard work I had previously had to maintain owning a house. My mobility was somewhat limited now, not to mention the accompanying back stiffness from the old injury if I exerted myself too much. After finishing the closing on the property I remodeled the three bedroom into a two bedroom with an extra bathroom and storage space. I replaced the beat up flooring with new wood floors and painted the entire 1,200 square foot home before moving in. 
  Sheepshead Bay was nice for me. I could get to shopping, Doctor visits all within minutes. The restaurants were superb. moved into my place in the Spring and by the end of August had developed a good routine. I had gained a good bit of my fitness back as I had been on keto for over a year and was thriving. I took almost daily walks down Emmons Ave to the Bay. I liked the water a lot. I got into going on weekend charter fishing trips on Capt. Johns cabin cruiser. I got to know the deck hand well as we cut bait and fished. "You look a little stiff today Jerry!" Tony says. "Yeah, I been washing the bathroom floor and I get it all inflamed." I reply. "Just the small of the back" I note. "Why don't you get some help with the housecleaning?" he asks reeling in some slack on his line. 
  "I don't know anybody who does that sorta thing." I say downing a bottle of cold water. "I got an aunt who knows a girl in Gravesend who has a son...single mother thing...she's looking for a bit of part-time work." he chimes in. "Well, give her my number" I said. "Done." he notes. Just then a big one hit my line real hard and I set the hook. "Got it" I yell reeling it in fast as I could. After returning and cleaning our catch on the dock I left for home. Tony hollers out as I was about to pull off, "Let me know if the cleaning lady is any good or not...I may need to use her services also!" I will!" my reply as I pulled out of my parking spot. 
  I reached home late that night exhausted. Fishing did that. I don't know if it's the water, or the boat but I hit the bed and slept late into the next morning. Fixing my bulletproof coffee my cell phone rang. "Hello" I answer. "Hi!" "I'm Caterina, Tony called me last night and said you could use some help in housekeeping." she says cheerfully. "Well yes! Yes I could." I reply. After giving her directions and agreeing on compensation we settled on Wednesdays for starting her out. Today was Monday. I would head out to Plumb beach on a bike ride. Tuesday was gym day on Ocean Avenue. 
  Wednesday came around and I heard a rap on the front door around 9:00. I opened and saw Caterina standing there and my mouth almost hit the floor. "Jerry?" she asks quizzically. "Y-Yes!" I stammer trying not to look too big a fool. "Please, come in!" I gesture quickly shutting the door as she came in. This woman was absolutely beautiful, radiant! "I hope I'm not too early for you." she says looking around. "Nice place" she notes smiling. "I had to drop my son off as school just started back" she informs. We chatted for a bit. Lovely gal...I'd say thirty...she later told me thirty eight. Could have fooled me. Good genes I thought. Sicilian genes to boot. She was a Leo too I would find out. 
  She stayed about three hours doing my floors, counters, helping me with my linens and vacuuming. We talked keto diet – of which she said she had lost a good bit on in the past. She spoke of her Sicilian family and we both mentioned our love of Italian food. Like all things we settled into a routine. She now would come over on Monday and Friday mornings also for only a couple hours at a time. I enjoyed talking to her. The female company was something I missed. I also...pig man that I am...couldn't keep from scoping her out as much as I thought I could get away with. 
  This was one gorgeous bella donna! I took in her figure...those green eyes...dark mane...olive skin. Caterina had large breasts that...like Bob Seger sang were "Way up firm and high!" And that ass! "Damn!" She was bending over in some tight workout shorts as she vacuumed in front of me just before leaving. Her workout halter left me a good glimpse of her tits and back. Caterina came over late on Monday's now as she went to workout just before getting here. She shed her light blouse after coming in and her skin still glistened with some sweat. "I'll be back Friday Jerry!" she says finishing up as I saw the front door close behind her. 
  I stood up with a raging boner. I made my way back to my bedroom. Her light flowered pink blouse was left behind in her haste. I picked it up still damp with her sweat and inhaled her scent deeply as I reclined on my bed. Freeing my now hard cock I stroked myself taking in her scent. I imagined her body and fantasized about making love to her. Reaching into my nightstand I retrieved some wipes that I kept there and continued stroking. My load welled up as I climaxed hard calling her name out loud. 
  Wiping myself down I was glad I kept them handy. Hell, all I did now was masturbate since losing my wife. It seemed pathetic but...hey, better than nothing. I had taken to
buying worn panties
from SP sellers for some time now. It was good. I had quite a stash in my night stand I could always rely on them for a good stroke. As I lay there I could almost swear Caterina was deliberately teasing me. Leaving her sweaty shirt for me to enjoy...Bending over. Smiling seductively. I could swear I could see her pussy encased in the thin fabric as she moved. No panties on. . "Man, you are nuts!" I thought as I laughed at my own absurdity. "You been alone for too long Jerry boy!" "You dreaming up shit now!" I chuckled. "Maybe I'll visit one of those Russian girls near Brighton beach for a massage, wink, wink." 
  Friday rolled around and Caterina came by as usual, finishing after a couple of hours. I paid her for the week. She stayed afterward and we conversed over coffee. We talked family, past relationships, and how she liked coming over to work. Are you satisfied with my cleaning Jerry?" she asks. I am Caterina!" "I would hate to lose your help now, you've spoiled me." Besides, I enjoy your company dear lady." I answer. "So Jerry, what do you do for...ummm....satisfaction?" she says rather directly. I knew by the look she gave me exactly what she meant. "Well, I Um, well...you know...Um, masturbate." I sheepishly answered. "Well, what do you do Caterina?" I retort quickly trying to go on the offense as my face reddens. I masturbate too. She casually intones. "How?" I boldly ask. "I use my fingers, toys, what have you." she quips. 
  "I noticed you have some women's panties in your drawers." she notes continuing "I wasn't spying, just saw them putting away some of your things." "I know you live alone so I thought about what you might be doing with them and frankly it was getting me aroused." she notes blushing a bit. "I-I like the scent of a woman." I reply awkwardly. "Nothing wrong with that!" "It's only natural." she says. "I buy them online from pantie sellers." "They wear them for you." "I mention that so you don't think I steal them or rob clotheslines."I said defensively. "I left my top here for you Monday." she says looking at me curiously. "I found it Caterina." "You smell amazing after a workout!" I like your pheromones!" I exclaim excitedly. 
  Finishing her cup she stands up. "How would you like my panties to play with tonight?" I stood up, mouth open, speechless as she turned to me by the front door. Caterina reached in her purse and handed me a zip lock bag. "I wore these today as I cleaned." "They are for you!" "I have noticed you eyeing me for weeks." "Sometimes I go without panties just to tease you!" Come hard for me love!" and with that she left, door shut and me holding the bag! Needless to say my hands began trembling with excitement at the thought of the candy I was holding. That night I came hard two times inhaling her lovely, intoxicating scent. 
  Saturday came and so did I … twice more! I thought of nothing that weekend but her. Monday came and so did the familiar rap on the front door. "Hi Jerry!" Caterina beams as she enters the living room. "Well hello sweet woman!" I reply eyeing her from head to pretty toes. "Flip flops today?" I say looking at her brite red nails . "Yes, I couldn't wear closed toe sneakers." "I just had a mani & pedi done before coming over!" she quips excitedly. "You like?" she asks. "I definitely approve the color and they did a great job." I insist. 
  Without further commentary Caterina went about cleaning as usual. I was a bit disappointed but decided to just roll with it. She looked absolutely stunning. Afterwards we sipped iced tea and talked. "You really like my toes!" she interjects lifting her feet high up off the chair she was sitting in. "I better take a closer look!" I say mischievously moving over to where she was. Taking her lovely feet in hand feigning to inspect closely, I kiss her lovely toe lightly. "Mmmm!" she purrs as I then began to suck lightly on each pretty digit. I kiss and lick her soles as my hand runs over her shapely, smooth legs. My cock now becoming harder as we progress in our passion. 
  I pulled Caterina down on top of my body to join me on the carpeted floor that I now was on. I roll her over as I position myself on top of her. I touch her cheek and brush her soft hair back as I take in her beautiful countenance. "La tua bellezza mi toglie il fiato!" I whisper. I lean forward to kiss her soft lips. Our tongues circle each other as we take turns sucking on each other in rapturous delight. "You taste good love" I sigh. "Did you like my panties babe? She inquires. "I came several times thinking of you!" I replied between pecks. ""Let's get out of these clothes right now!" I said lifting her sports bra off. 
  Caterina slid her shorts down as I removed my own in record time. "I knew you weren't wearing panties!" I exclaim. "All to tease you more you naughty man!" she laughs. "I love your panties but I would much rather drink directly from the source! I said as I buried my face into her luscious mound! My tongue flicked alongside Caterina's delicious labia, lapping alongside her sensitive clit. I couldn't help darting inside for a more in depth taste of her goodness. Caterina tasted wonderful. I had been intoxicated by her feminine aroma on her panties that she gifted me, this was even better! 
  "Ohhhh! Baby! I cried as I licked and circled her treasure. My mouth and tongue finding a rhythm with her movements. I could feel her excitement build as I varied the pressure on her lovely pearl. "Ohhh! "Right there Jerry!" she moaned. My left hand was circling her now hard nipple as I slid my right hand's finger into her wet pussy as I furiously lapped away on her swollen, excited clit. I angled for her g-spot as she quietly focused on her coming climax. Cat's eyes were closed, breathing heavy as her torso heaved in time with our movements. My finger massaging her warmth as she let out sighs of approval. 
  I sucked gently on her clit and resumed a quickened pace as her excitement built. I focused solely on her pleasure. Licking her into an extraordinary orgasm. Her legs began to tremble and as I looked up her face was flushed with excitement, eyes fluttering...a look of intense agony on her pretty face. Cat's tummy began to heave and quake as climactic tremors shook her frame in an amazing display of feminine climax at it's full. Ohhhh! Cat cried. I continued until I had to back off and just marvel as her body shook and bucked. My finger felt each contraction as her cunt spasmed as I withdrew myself slowly. 
  My face now covered in her sweet nectar. I saddled up beside her and kissed her deeply. "You taste good don't you love?" I teased. My now hard cock poking her leg "What have we here?" she quips. We must do something about this! She laughs. I leaned down and in to suckle her lovely nipple, switching back and forth to give each equal time. Caterina had perfect breasts...Hell, Caterina had perfect everything. "Baby, I'm so excited right now I just want to be inside of you!" I said rather urgently. 
  I moved us both to the couch, her ass facing out towards me. "Just the right height" I thought. I couldn't help admire the view she offered. I loved her ass. I knelt momentarily as I leaned in to kiss and lick her perfect booty. I tasted my sweet girl fully and lifted myself behind her/ I took my rigid tool in hand and placed it to her moist now open lips. Rubbing it up and down I slid myself slowly into her warmth. "Ahhh!" "Baby you feel amazing inside!" I exclaimed. I placed both hands on her glorious ass cheeks as I began moving myself in and out of my woman's peach. 
  Slowly, savoring each sensation along my shaft her body was giving me. I began to quicken the pace as she moved with my thrusts. The sight of Cat's back and ass was so sexy to see moving, I almost blew my load right then. "Slide a finger back lover!" I instructed." Let's come together!" I panted as I held her hips tightly. My balls now slapping her ass as I furiously pumped into her sweet pussy! Our bodies moving together in full on passion. Two Leo's...the big cats generating heat together like no other's can! My mind now lost in ecstasy at the intensity of our moment! 
  Our friction that we were generating was almost too much to bear...My loins were on fire from this feline! I was about to reach apogee. Her plateau was imminent. As I sheathed myself fully into her I roared mightily as only a lion can, pulling back on her hips as we both went white hot orgasming together, exploding into each other like a supernova! I could feel her contracting on my shaft as I emptied my life force into her waiting body. I stood still for moments as I softened inside her before pulling out. I took myself to her side to just hold her as we sat both completely spent. 
  "Caterina?" I said. "Yes Jerry?" she answers. "You see my phone?" I continue. "Why your phone?" she asks. "I need to call my friend Tony...he left a message asking how my cleaning lady was." I reply somewhat sarcastically, smiling. "I want to tell him she's absolutely terrible!" "No good at all!" I said as straight faced as I could. Caterina then turns and hits me square up with her flip-flop... Hey, I wasn't about to share her with anybody now!