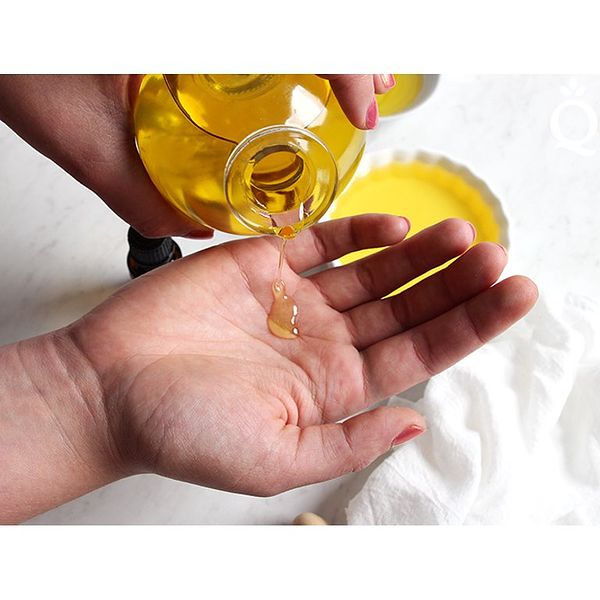 First Time Massage
I've been traveling city to city for work for what feels like an eternity. Being on the road used to be exciting for me, but once you've seen the same cities over and over it gets old. Nights in random hotels, sitting in airports forgetting where I'm going or where I've been... things are getting stale. 
 
 What better place to change things up than New Orleans. I've been several times so the magic of Bourbon St has worn off. As my workday concludes,  I start looking up other trouble I could get into. First thing that grabs my attention is something I've fantasized about but never acted on. Nude massage. No shortage of options in New Orleans. Go to a parlor, go to a shop, come to your room. So many options. One ad caught my eye on backpage. Her name is Bambi. I check her out on The Erotic Review and she has a few good reviews on there. $180 for a topless massage in your room or $220 for full nude massage. I check my wallet and see my $350 from the casino the night before. No time like the present! 
 
 I text the number listed and get a response almost immediately. Bambi is available tonight at 11pm to come to my room. I instantly get hard just thinking about what's coming next. I settle on the full nude massage with some extra tip to see where things go. I set out $300 on the table and wait. 
 
 After grabbing some dinner and a couple drinks, I settle into my room around 1030. My heart is pounding in anticipation. I've never done anything like this in my life. I married my high school sweetheart, so I've hardly even felt another woman's touch. And now here I am, hard as a rock waiting for a nude massage. The time passes and there's a knock at the door. I open the door to see a tall blond, hair up in a bun with a nice tan and gorgeous body. For a first time I feel like I knocked it out of the park. 
 
 I invite Bambi in and help her with her bag. She thanks me for the help and plants a kiss on my cheek. Again, heart is pounding with excitement, both in anticipation and mild anxiety over the first time. We sit down at the foot of the bed and talk. She's from Arizona and been here about a year. Super pleasant to talk to and puts my mind at ease. After a few minutes she asks if I'm ready and heads to the bathroom to prep. 
 
 When she comes out she is wearing a stunning see through robe. I can clearly see her beautiful figure but leaves just enough to the imagination. Again I get hard immediately at just the sight. She brings a towel over for me and helps me undress as well. 
 
 Now I've always been a bit more on the shy side. I'm not well endowed and don't pretend to be. I'm good with my hands and my mouth which more than makes up for it in bed usually. Bambi pulls my boxers down and tells me she loves my cock and can't wait to play with it. Once again my mind is at ease and ready for what's next. 
 
 I lay down on my front on the bed and Bambi straddles on top of me. The oils come out and she starts rubbing my back. She has opened her robe now and when she runs her hands up my back I feel her breasts rub my back. It is the most relaxing and arousing feeling I've ever experienced. As she shifts her body I can also feel the patch of hair from her landing strip rub my lower back. She rubs me everywhere on my back and it feels amazing. At this point I'm so relaxed while also wondering what's next. 
 
 Bambi asks me to roll over. As I turn face up I'm greeted with her wide open robe, body shiny with oil glistening under the light. She starts rubbing my shoulders, arms, and chest, all while her breasts graze my body in different places. She is now straddling me in front, with only a towel separating us. The experience is both relaxing and arousing once more. As she works her way down my body she slowly moves the towel as well. At this point I certainly am not hiding my excitement with the situation. She finishes moving down my body as my cock slides between her tits. She stops right there and says she noticed I left more than we discussed and wanted to know what I had in mind. Again being more of a shy, bashful guy I ask her to surprise me. 

As she moves down just a little further she flicks the tip of my cock with her tongue. As she continues to run her hands down my thighs she goes back for a little more and takes my full head between her lips. Being so relaxed from the massage there's no better way to come back. As she keeps lightly touching my thighs and taking more and more of my cock each time, I can feel myself getting harder than I've ever felt in my life. As Bambi comes back up and runs my cock between her tits she asks what else she can do for me. I decide that I'd like a taste also. She winks at me and climbs back on top. Now she turns and moves her wet pussy right in front of my face. It seems that so far she has been enjoying things too!
 
 The first taste was pure ecstasy. Feeling her clit with my tongue, the smell of her pussy, the feeling of her hair rubbing my chin... it was almost enough for me to explode right there but I want more. I need more. She's taking my full cock into her mouth as I grab her ass and force my tongue in, out, and around her. Her moans make me dive even deeper with my tongue as I grab and slap her ass harder. The intensity is growing and I can feel her building up. As I suck harder on her clit I slide my thumb in her ass. Bambi shutters and moans louder as she squirts down my face. She suddenly climbs off, rams her tongue in my mouth and tells me she needs my cock now. 
 
 She stands up at the end of the bed, bent over, dripping on the floor. I come over behind her and think how the night has turned out. As I slide my cock in her from behind I can feel how wet and how tight she is. I know I won't last long with all the anticipation so I decide to go for it. I grab her hips tightly with my hands and plunge my cock as deep as I can. Pulling her towards me while pounding inside her I'm in heaven. I feel my load starting to come out and pull back. Bambi immediately spins around and I shoot my warm cum on her face and tits. I've never cum this hard in my life and she moans as she rubs my cum on her chest. 
 
 After a few moments to clean up I offer to clean her off in the shower. When you need to shower afterwards you know you had fun! After drying off and getting dressed, Bambi plants another hard kiss on my lips and heads out into the New Orleans night. 
 
 Best massage I've had, and the beginning of several months of travel fun. More to come soon readers. Hope you enjoyed!