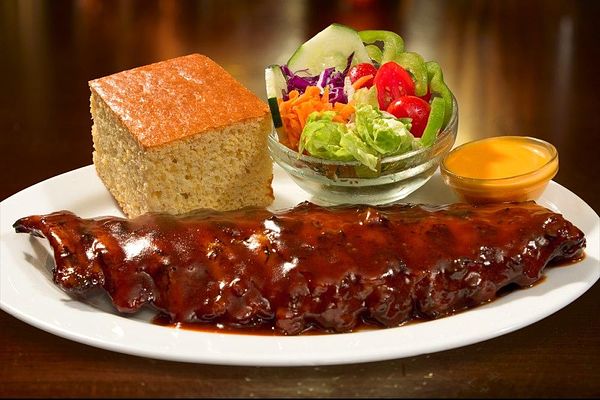 Dallas Rubs - Not just for BBQ
On a roll after stops in New Orleans and Chicago,  I was off to Dallas for the first time. Not only was I looking forward to some good bbq, but curious to see what else would be on the menu. 
 
 I stayed in the downtown area and hit the erotic reviews. Found a promising provider offering nude massages named Aubrey who would do out calls to my spot for relatively cheap. After a few quick texts it was on! 
 
 Once again, the anticipation never gets old. I went to dinner in the lobby but the whole time my mind was focused on what was to come. After a quick burger I was back up in my room relaxing. A few more texts and Aubrey was in the elevator on her way up. 
 
 With a knock at the door my heart is pounding. In comes a beautiful brunette with a gorgeous smile. I walk her into my room with the money sitting out on the table. She's super nice and we immediately start shooting the shit. Great at getting us both comfortable. After a few minutes of chatting we decide it is time to move on. 
 
 Aubrey went into the bathroom and tosses me a towel to get ready. I strip down completely and lay with the towel over me. A moment later Aubrey comes back out completely nude. She has a beautiful body with a trimmed but not shaved pussy. Exactly the way I like it! She walks over to the bed and grabs a bottle of lotion. I can feel my heart pounding with excitement. As Aubrey gets on the bed she straddles my back and opens the lotion. I'm greeted by her scent and now the scent of the lotion, as well as the feeling of her body on top of mine. 
 
 We continued our light conversation while Aubrey provided an amazing rub. I've never felt as relaxed and excited at the same time. At times I can feel her breath on me as she'd get in close while feeling her pussy rubbing on my back, ass, and legs. After an amazing rub she asks me to roll on my back. The fantastic rub continues. Shoulders, arms, neck, face. Now Aubrey is positioned on top of my towel, with only that thin layer between my throbbing cock and her perfect pussy. 
 
 As she continues to work her way down she removes my towel. At this point, I'm hard as a rock and relaxed. With lotion in hand, Aubrey begins massaging my cock now too. I can feel the pressure building as Aubrey is so good with her hands. She asks me what else id like. Without hesitation I ask her to shift around and sit on my face so I can taste her too. As she rotated around her scent was already noticeable and amazing. I ran my tongue along her clit and could feel how wet she was already. I wasn't the only one enjoying the rub down! 
 
 I firmly grabbed Aubrey's ass with both hands while alternating between flicking her clit with my tongue and plunging my tongue in her pussy. She continued playing and sucking my cock getting more and more intense. I started frantically tonguing her pussy and asshole while rubbing her clit with my fingers until she squirted all over my face. Aubrey let out the most amazing moans at the same time with my cock in her mouth, which made me blow my load immediately afterward. She laid down for a minute while we both caught our breath. 
 
 After a few minutes laying in bed, she invites me to rinse off together. We both shared how much fun we had and again fell back to a relaxed conversation. After toweling off and getting dressed Aubrey went back into the night after an evening I'll never forget.