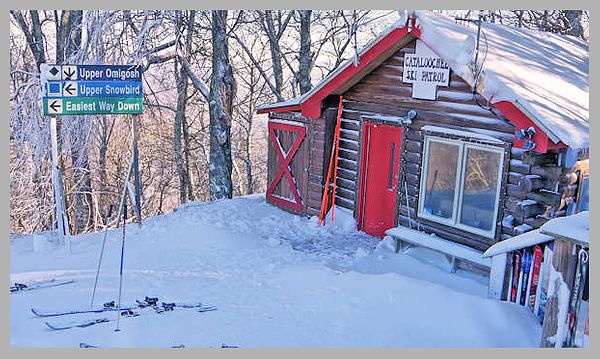 Cabin Lovin' In Ski Country
By CelticLover
After spending a magical Summer and much of a warm Autumn poolside with my beautiful neighbor Avalyn, Fall was now coming swiftly to an end as the colder weather came upon us with a vengeance. Avalyn and I had kindled quite a romance between us since our fateful and glorious first meeting. She was a gorgeous beauty indeed. I was falling for this younger woman rather hard. Easy to do I assured myself. Avalyn was a very intelligent woman. A bright mind and quite talented as well. For such a lovely woman she was humble and grounded, I take that as a tribute to her upbringing. 
This lady was unusually stunning in her appearance though. A rare woman indeed! I could take in her magnificent beauty forever. Those eyes, lips, cheeks, long dark hair took my breath away! She was a thin but shapely female, with long legs and perfect breasts with such delicious nipples. A lovely navel that just beckoned me forward to kiss. I lived now just to make love with her. Avalyn was a passionate soul and her body responsive to my touch. 
She readily took to wearing lingerie that I liked and was turned on by. Her legs were so sexy encased in sheer stockings held up by lacy garter belts. I enjoyed viewing her sexy feet as she wore her lovely pumps when we frequently dined out together. I tried to accommodate her penchant for roughing things up a bit. I wanted to snuggle with this doll and she liked a bit of hair pulling. I would do my level best to please her. Having her by my side was a heady experience for me as a man. People took notice of Avalyn, she was and is, simply elegant.
 "How long will it take before we arrive at Cataloochee lodge Jerry?" Avalyn says as we turned onto 40 West heading for Benson. "Probably a bit over seven hours baby." I answer. "We will do I 85 rather than go thru Charlotte." I added. Avalyn and I decided to hit the ski lodge in the Smokey Mountains for a long weekend. I got us a rental cabin just as the season opened up. And reservations for a dinner theatre with a big band on our first night.
The trees now shedding their leaves but for the evergreens, allowed the evening sunlight thru the windshield as I put my sunglasses on. "About forty five minutes and we'll be there love" I said. Avalyn had shifted in her seat and had her socked feet in my lap. She had been sliding them seductively over my chino's and my cock had taken notice. Her heels were stirring me to life. I slid my hand down her soft leg, rolling her jeans back a bit. "I'm horny Jerry!" she notes playfully. I took her sock off and raised her luscious foot to my mouth as I drove onward.
I kissed her arches as I ran a hand over her sexy legs. For the next several miles I sucked her pretty painted red toes as she maneuvered her jeans down around her ankles. Glancing over I almost ran off the highway seeing her pussy covered in sheer white nylon mesh panties. "Damn girl!" I shouted. "Good thing there is not much traffic out here or we would cause an epic pile up!" I retorted while simultaneously laughing. "Let me give you a footjob Jerry!" she says playfully, her eyes locked on mine. Well, if you insist, I reply grinning. I loosened my buckle and lowered my trousers freeing my semi-erect tool for her to access. 
Avalyn quickly had my now rock hard tool between both of her soft arches and was working me up and down nicely. It felt so good as I did my level best to avoid passing traffic and stay in my lane. I glanced over to see her working her clit thru the thin fabric with a free hand. My left hand on the steering wheel as my right felt her soft legs as her feet brought me to a state of heightening pleasure. As I neared my plateau, Avalyn beat me to it as her legs began shaking in orgasmic delight. "Ohhhh! Jer...!" she moaned loudly. Her pleasure evident on her contorted countenance. 
Sitting up, she shifted her legs back to their place in front of her seat. "Take those panties off baby!" I said as I pulled her closer to me. She handed me her moist candy as I raised the gusset to my nose and inhaled her scent deeply. Avalyn's right hand worked my hard shaft as I now licked at her wet pantie, tasting her nectar as I neared climax. "Avaaalynnn! I'm close!" I managed to moan as my cock erupted my milky seed in waves of pleasure. 
 "Dammmmmn! Baby!" I shouted as I tucked myself into my shorts and trousers, zipping up. As I wiped at the mess I had made, we both laughed as we continued on to our destination. "You like my scented panties Jerry?" she inquired. "Baby, I LOVE your panties!" my reply. "I want to lick and fuck you so bad right now Avalyn, but I know we will have to make time for that later on lover!" I said holding her next to me, kissing her soft cheek. 
The air was now noticeably crisp as we pulled into the driveway of our cabin. Stretching our legs after the drive felt good as we hauled our belongings into our rustic weekend cabin. "This place is so quaint Jerry! I love it!"she says giddily. "We have time to shower and dress before we hit the dinner theatre in town." I said as I put suitcases on the bed. Avalyn went first as I made a few calls, hooking up my laptop to the internet getting directions to the dinner theatre. 
 "All done!" she announces as she comes out in a towel. I trade places with her washing off the sweat from the trip and get dressed as Avalyn puts on her lipstick in the mirror. I loved watching her get herself all dolled up. "You are such a beautiful woman!" I gushed. "Ready Jerry!" she announced turning herself around for my approval. Avalyn cut a fine figure before my eyes. Her skirt was a form fitted woolen cream color number, knee length, tan ff backseam stockings, scarlet satin blouse with matching red high heel pumps. I wore cream trousers with a white oxford shirt and navy blazer. I put her cream cashmere coat over her shoulders as we left for the evening.
Dinner was absolutely fabulous with fresh asparagus centering around an excellent chicken cordon bleu. As we sipped our iced tea the band started playing some jazz music from another era. Sliding from my seat I motioned for her hand as we moved to join the brave few couples who took to the polished wooden dance floor. Now, I am no dancer by any stretch. Rather a fearless clutz who will try anything at least twice. I will risk making myself a fool but, hey...you only live once. 
Avalyn, was another story. Even in heels this gal was gliding across the floor like a dream. All I could think of was not to step on her toes. I recognized only one song: Glenn Miller's String of Pearls. I gave it my best as we shuffled along in the now packed floor. I was grateful we couldn't move far as I had run out of moves except the box step. We swayed in place as I held her close to me. I could smell her scent as I pressed my face into the side of her hair. Avalyn looked fabulous. The most beautiful woman in the whole place by far. Hell, the entire world. No cutting in here fellas. She is mine!
After dinner and my attempt at dancing, we arrived back to our rental around midnight and shut the heavy door behind us. I took the wood that was beside the cast iron stove and got a fire going to take the chill off the room."We'll hit the slopes after breakfast tomorrow Avalyn." I said turning. "We're going to sleep in good right? she says looking up at me. "Of course." I reply taking her in my arms. I kissed her eagerly on her luscious lips. Our tongues teased each other as we licked and sucked on each other passionately. 
 "Oh Avalyn!" I sighed. "I want you woman!"I said unbuttoning her blouse as I eyed her hungrily. "You have me Jerry! she purred. Frantically I flung trousers, my shirt, her skirt and blouse across the chair as we tumbled onto the queen bed now underneath us. I lifted myself up and surveyed my girl beneath me. Avalyn stunned in her sheer bra, white garter belt, tan stockings and sheer white panties over the entire set up! Daaaaaamn! I thought. Her red heels dangled from each pretty foot. I quickly removed one and kissed her thru the 10 denier fabric. 
Avalyn you are so lovely! I murmured as I held her ankles. I just had to run my hands over each leg savoring her soft legs. My mouth longed to taste her pussy. But first those thighs needed my attention. I pecked her pussy thru the sheer fabric as I worked up to her perfect breasts. Each nipple was to be massaged lightly as they became excited. A tug here and a pinch there for my pain lovin' girl. Avalyn removed her bra as I paid rapt attention to her sweet tummy. Her skin so soft and fragrant. My head was spinning with desire for her. I wanted her to experience the pleasure as much as I was.
I sucked on her nipples and then back to her mouth. We kissed and rolled over and over as we clung to each other in rapturous delight. "Lick my pussy Jerry!"she moaned. I wasted no time burying my face and tongue in her sweet pudding. I lapped her now moist pussy, tasting her unique nectar. Butterscotch. I thought. Salty, sweet. I licked beside her clit on either side as she sighed. "You like baby?"I teased. "Yessss!" her reply. My tongue varied the pressure and speed to the rhythm of her bodies responses. 
I sped up on her clit. I could feel her getting close. "Right there!" she said. "Don't stop now Jerry!" she cried. I slid a finger inside her to further her pleasure. My left hand massaged her now hard nipple . My tongue tasting her fully now as I could feel her getting near. "Ohhh Jerry!" "Lick me love!" Avalyn cried. I continued as she had my hair in both hands yanking me into her cunt. I could feel her legs tremble then shake. Her tummy now contracting as I furiously lapped her now swollen clit to an explosive climax. Avalyn came hard at that moment. My finger felt her clamp down hard and then off as I slid in and out of her wet pussy as I maintained pressure on her clit, sucking her gently, before backing off all together.
I just let her convulse and smolder before me. I wasted no time and mounted her, easily sliding my hard cock into her waiting pussy. I felt her body surround my shaft with her warmth as I pumped into her wetness. I moaned in ecstasy as I thrust into her delights. My desire for her was in the stratosphere. I had to fuck her and that was that...Avalyn wrapped her legs around me as I moved in and out of her wonderful pussy. I now broke free from her mouth and bit down on her shoulder. I think she was surprised as she whelped a bit.
But she pulled me in closer with her legs as my thrusts became more forceful. I sucked on her neck as we moved together. I could feel her nails dig into my back as I bit down on her neck a bit more. The pleasure and pain caused a sensation that only heightened my desire for her. "I-I'm close!" I cried out as I bucked into her with furious abandon. "Fuck me Jerry!" she cried. "Fuck your pussy baby!" I heard as my dam totally broke. I held myself still, fully inside her as I emptied myself deep inside her, my cock spasming, contracting fully into her warmth. As I softened inside her, I pulled out and lay beside her as we fell into a restful slumber after giving ourselves to each other fully.
Next morning after breakfast we hit the slopes. The powder was good, the crowds not too bad for a Saturday. We had a great deal of fun that afternoon. Skiing down, then riding the lift back up. The mountain views were spectacular. The clean air invigorating. We ate lunch at the clubhouse and decided to make a couple more runs before retiring for the day to our love shack as Avalyn called it. Sunday had us doing some more skiing after a pancake breakfast. 
Towards evening we hit the town going into the different shops, getting some mementos to take back home with us to remember our trip. "I've had so much fun." Avalyn says. "Me too baby." "And a lot of needed exercise too." I retort. "You know what I like best Avalyn?" I ask. "What's that Jerry?" she queries. "You sweetheart!" "I like you best!" I answer. After returning to the cabin for the evening watching a movie on the cable TV, we both decided to shower off and hit the sack. 
We got in together and playfully lathered each other up washing ourselves off in the warm water. Toweling each other dry we got into and under the covers and kissed passionately. "Let's get into a sixty-nine baby." I said. "Me on top lover?" she asks. "Perfect" I reply. Avalyn held my now stiff cock and took the tip into her warm mouth. I sighed as I felt her tongue sliding along and up and down my shaft. I buried my face into her ass as she presented herself before me. I rimmed her sexy hole as I then plunged my tongue into her ass, tasting her goodness. My hands gripped her cheeks as I licked and sucked her soft flesh with my hungry mouth and tongue.
I slid underneath to kiss her labia and suck her lips as my tongue darted into her moist delights. My hips now thrusting lightly into her mouth as my tongue lapped her delicate clit. "Ohhh!" "Avalyn!" I moaned. We rocked together, pleasuring each other fully. I could feel myself about to come. "Avalyn!" "I can't hold off baby!" I shouted. My cock erupted into her as I furiously licked rhythmically on her excited clit. As if on cue Avalyn's ass bucked up and down as she came just after I did. Her juices covering my mouth with her warm nectar. We fell off to the side of each other and I took her foot into my hands kneading and pulling her up to me.
I spent time loving her body as she lay before me. I savored her soft legs and thighs. Kissing her navel and working up to her luscious breasts. Sucking on each breast heartily, I slid my fingers over her sopping wet pussy. My mouth found hers again and we licked and sucked each other until it seemed time itself stood still. My desire for her was rapidly returning. Refractory period? Only minutes with with my girl Avalyn.
Flipping her over on all fours, I stood on the floor as she was on the edge of the mattress. I saddled up behind her and slid my hard cock over the entrance of her slick pussy. I slapped a cheek and she winced. I slapped the other as I sheathed my sword into her to the hilt as she gasped. Fucking her from behind I took her dark mane into my hand and pulled back on the reins as I bucked bronco style into her sweet pussy. Fully moving in and out of her now I found a good rhythm as we heated up together. "Fuck meeee baby!" she cried as I slapped her ass with my free hand. I pulled back more on the hair as I stopped my thrusts. 
Pulling her up to me I kissed her neck as my other hand felt her nipple. Still behind her I whispered to her: "I want you to come on top of me baby." We switched up as I lay back. "Impale yourself on me girl!" I said. "Ride me little baby!" I urged. Avalyn squatted over my torso and I held my cock as she lowered herself onto me fully. I gasped at the sensation of her warm, wet, slick, tight pussy surrounding my cock fully in ecstasy. I reached up to tweak a nipple and damn if she didn't reciprocate. I winced as I then began bucking underneath her as we began fucking again. 
I held her hips as I watched her move up and down on top of me. I appreciated her great beauty. Her lovely eyes, her pretty face was breathtaking. I loved her lithe shape, her scent, her perfection. I could almost be overloaded in my senses by this lovely woman. My gaze fell on her tummy and navel as we moved together. I slid my hands up to her most beautiful breasts. I sighed. Avalyn moaned. We looked into each others eyes and locked our gaze. I pulled her forward and took her tongue into my mouth and sucked her as we bounced up and down in our own ecstasy.
I whispered into her ear: "Let's come together," as she leaned back on her arm. Avalyn then straightened up in the saddle, not breaking stride, I slid my left finger over her wet clit. I thrust up into her from below and she rocked on me from above. For several minutes we were joined together as our mutual pleasure mounted. Our bodies as one, locked together in determined passion. She felt so good inside. My mind was now lost in her sex as her body was giving me all I could take. We returned our gaze to each other as my finger continued to slide over her excited rosebud. 
Our bodies were soaked in sweat and come as we fucked in an altered state of ecstasy that we had created. I could sense our nearness as we continued our movements. I couldn't hold back or prolong the pleasure...it mounted and like a volcano I was about to erupt at any second. Avalyn started shaking just as I let out a cry of uncontrolled passion. "Ahhhhh!" "Avaaaalynnnn!" I cried. She bucked on top of me like a rag doll as her climax came on furiously. Her eyes rolled back as her pleasure erupted and she shook and bucked in the throes of passion. I just took in the sights, sounds and feelings all at once. After a moment we collapsed into each other...We lay silent and fell into a contented sleep. 
Morning came eventually. We ate, packed and hit the road east for home. After an hour, I said: "Avalyn, I think you should drive." "Why do you want me to drive Jerry?" she asks. "So I can give YOU a footjob on the way home love." I said grinning. "After last night, YOU sir, should be satisfied for a while!" she said looking at me incredulously. "Just kiddin' baby!" "You done wore me out girl!" I said laughing. Avalyn smiled at my audacity and just rolled her eyes...