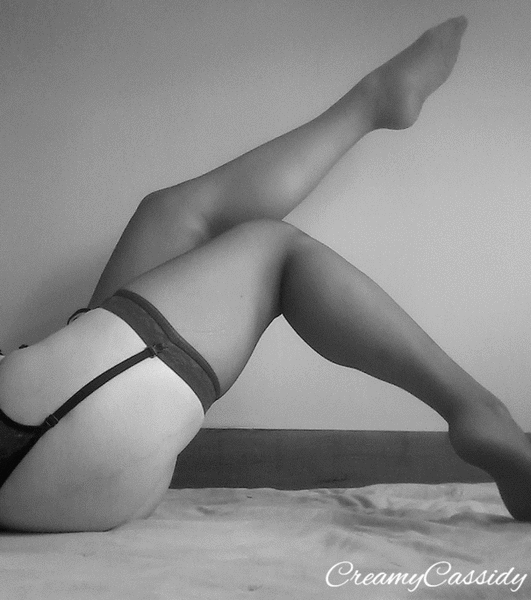 R.E.S.P.E.C.T.
WOMEN respecting ourselves, our fellow sellers, and you!
Hi kinksters, it's CreamyCassidy here! I joined this community at the start of the summer and I've had a blast, but one thing has weighed heavy on my mind for a couple of months now: That's the importance of valuing and respecting myself in the midst of exploring my, and your, kinks. Respect, self-respect first of all, remain the foundation upon which my shop and my interactions on this site are built.

Lately I've noticed some unnerving trends: sellers undervaluing themselves in order to get sales and reviews from buyers (who, let me tell you ladies, may not be the buyers you really want!), and buyers trying to "low ball" and haggle. This only serves to cheapen all of us. It spoils the fun we ladies have when we're pressured to constantly undercut each other to clamor for sales and reviews. Our things, our time, our bodies - they all have value. It starts with self-respect and ends with buyers respecting us and honoring the prices we set.
Just as buyers come here to fulfill their specific kinks, we sellers do too. Guys and gals, you may have some very specific things, musts if you will, when it comes to getting off. If you know what they are, all the better! As long as your kinks don't forcibly or knowingly harm anyone without their consent, great, explore that! But are you looking to fulfill some rape, mommy, underage teen fetish? And I'm not talking about consensual, contractual BDSM interactions, I'm talking about shady, illegal stuff... That's not what we WOMEN are here to do! We respect ourselves, our bodies, and we expect that you will too.
For me, my kink is about the secret, the hush, the blush of sharing of a little piece of me - of sending it to you with love. My items have been carefully curated to reflect who I am. There's nothing in my shop I wouldn't, or don't, wear in my day to day life or (let's face it) my weekend nights. When you purchase a cute pretty pink lace thong, a gray boy short, silky tights, striped over-the-knee socks, you are purchasing something precious to me, something I love, something I took excellent care of, something I treasured.
I respect the hell out of my lovely undergarments, I respect my self, I respect my fellow sellers, and I respect you. All I ask is that you do the same. Just like the lady sang it: "R.E.S.P.EC.T!"
Xoxo
Cassidy